Purchase pottery from a talented pottery maker.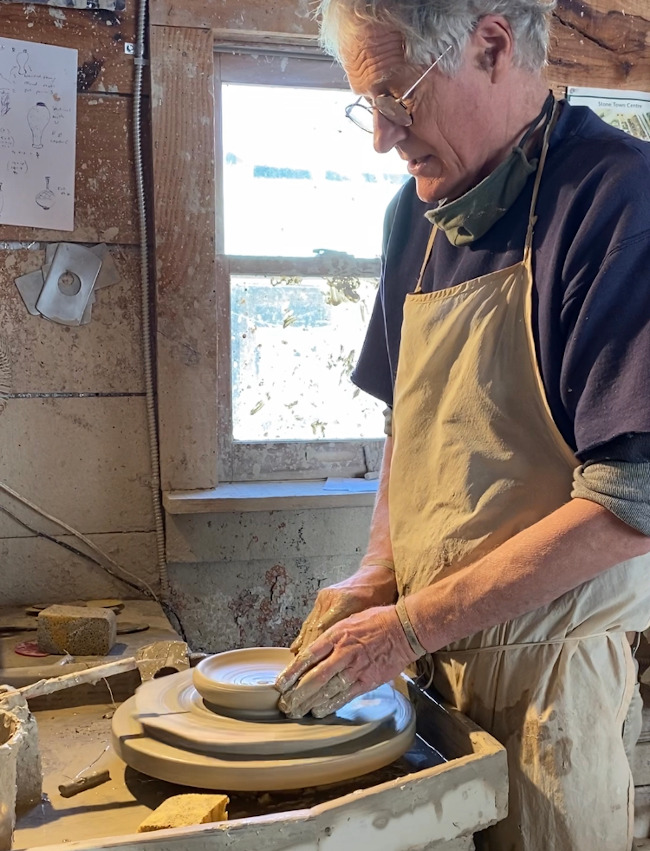 Creating pottery is an ancient art that is still relevant today. Beautiful pots and handcrafted pieces are an incredible addition to any home and collection, and they maintain their beauty and value for generations. At Mark Hewitt Pottery, our pottery maker creates stunning pottery in North Carolina and has many pieces available for purchase.
Our pottery maker has been making beautiful, functional, and decorative pots using a variety of locally sourced materials since 1983. He then fires them in a large, wood-burning kiln and has a wide selection of finely crafted pottery on display in his barn/showroom. This showroom is open year-round by appointment. You can visit this showroom to see some of our pottery maker's incredible pieces on display and then make a purchase.
The pots made by our pottery maker are meant to be used. Using regional clays and glaze materials, our pottery maker typically fires them in large, wood-burning kilns, but on occasion, fires pots in a large gas kiln. Not only do the pieces created by our pottery maker make an excellent addition to any home collection, but they also make great gifts for nearly any occasion.
We are excited for you to explore the selection of unique pieces created by our pottery maker. To learn more about our pottery maker's processes, contact us or shop online to make a purchase to add to your growing collection.
---
At Mark Hewitt Pottery, our pottery maker serves customers throughout North Carolina, including Pittsboro, Chapel Hill, Durham, Raleigh, Greensboro, and Sanford.