To see the artistry of a master pottery maker, visit our online gallery or showroom.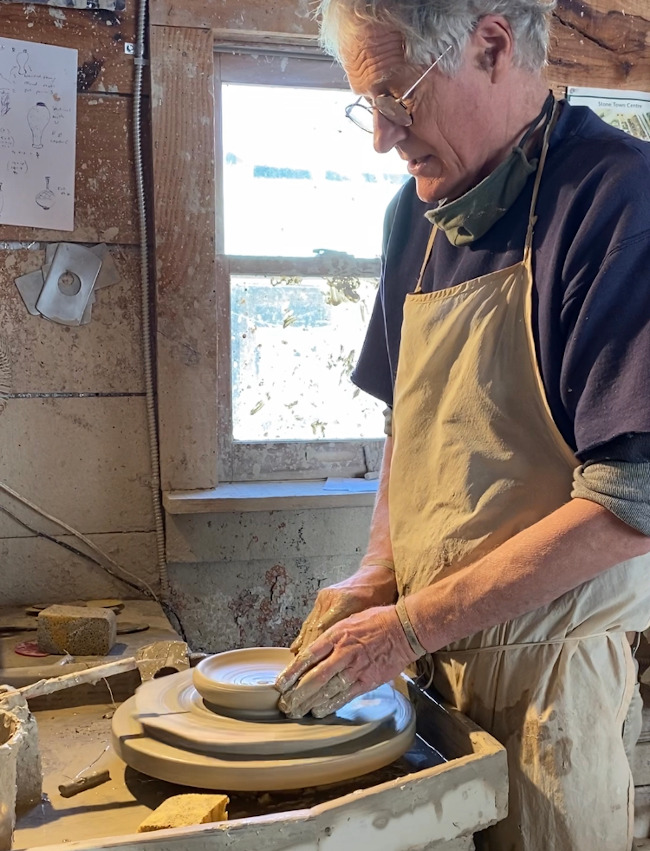 If you are looking for a way to bring beauty into your home, hand-made pottery is a great choice. Mark Hewitt has been potting for nearly 40 years and is a highly skilled pottery maker.  He has traveled throughout the world, studying local and indigenous pottery from Europe to Asia, Africa, Australia and North America. As an experienced pottery maker, Mark has both the vision and the skill to incorporate all these influences and create beautiful, functional pieces that will find a home in any design scheme.
Every pottery maker develops a unique style and approach over time, and Mark is no different. He values his connection to the local Greensboro, North Carolina area, and you can see that reflected in the blend of clays, which are locally sourced, that he uses for his pieces. In addition to using North & South Carolina clays, he also bases his style on a blend of local Southern craft traditions, while giving them a contemporary twist that makes them truly special. At our studio and gallery, you can find a wide variety of pieces, from bowls, dishes, and plates to planters and jars, but no matter what you choose, you can be sure that it will serve its practical function and give true beauty and elegance to your space.
Our goal is to continue to bring high quality, hand-crafted pottery to people like you. If you are interested in checking out the work of a master pottery maker, we encourage you to visit our online store, or make an appointment to visit the pottery/showroom and see Mark's work for yourself.
---
At Mark Hewitt Pottery, our pottery maker serves customers throughout North Carolina, including Pittsboro, Chapel Hill, Durham, Raleigh, Greensboro, and Sanford.