We offer a selection of one-of-a-kind pottery mugs that are a delight to use.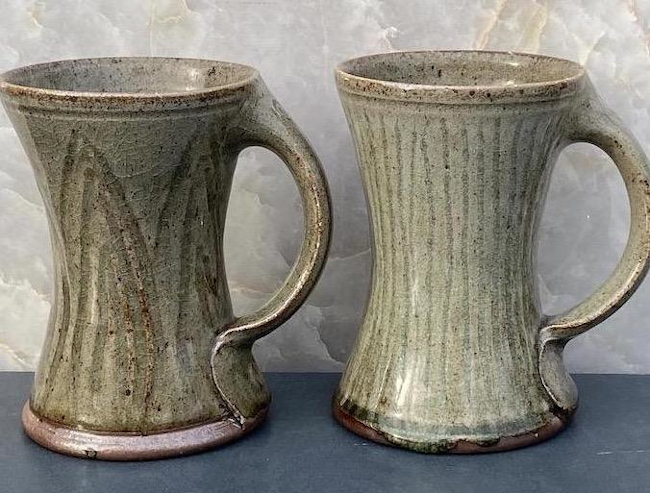 Unlike many art mediums, which serve a purely decorative function, pottery is rooted in practical utility. While there are some ceramic pieces that are only meant to be looked at and are not functional, the majority of ceramic art is meant to be used. For example, here at Mark Hewitt Pottery, we offer a range of beautiful pottery mugs that make a wonderful addition to any home or office.
Mark's pottery mugs are all hand-made – thrown on a wheel, glazed, decorated with care, and fired in one of our large wood-burning kilns. On top of the care and attention that goes into each mug, they have a unique connection to the Chapel Hill, North Carolina area and its history that make them especially appealing to members of the local community. Specifically, Mark uses a blend of clays from this region in each of his pieces, which literally ties each piece to this place. In addition, Mark's style evolved from a blend of local folk art traditions, and it has developed a unique contemporary flair that still carries the echoes of what came before. Because of this, his work has found a significant audience, and we encourage you to become a part of that audience, too.
We are proud to serve this community, and we want to help you fill your home with beautiful, one-of-a-kind pieces that you can enjoy looking at and using every day. Mark's pottery mugs are a delight to use. We encourage you to come visit our studio or online store to select one for yourself.
---
At Mark Hewitt Pottery, we create pottery mugs for customers throughout North Carolina, including Pittsboro, Chapel Hill, Durham, Raleigh, Greensboro, and Sanford.