You'll love each piece of unique and lovely pottery.
When you are looking for useful or artistic expression, there is something wonderful about pottery! Pottery is not only beautiful to look at, but it is also made with skill that takes years to master and provides people with attractive pieces that they can use or display for generations in their Raleigh, North Carolina home. Mark Hewitt's pottery offers many options that are both decorative and purposeful. Choosing our pottery means you'll be acquiring handmade, original artwork that you can use and enjoy daily.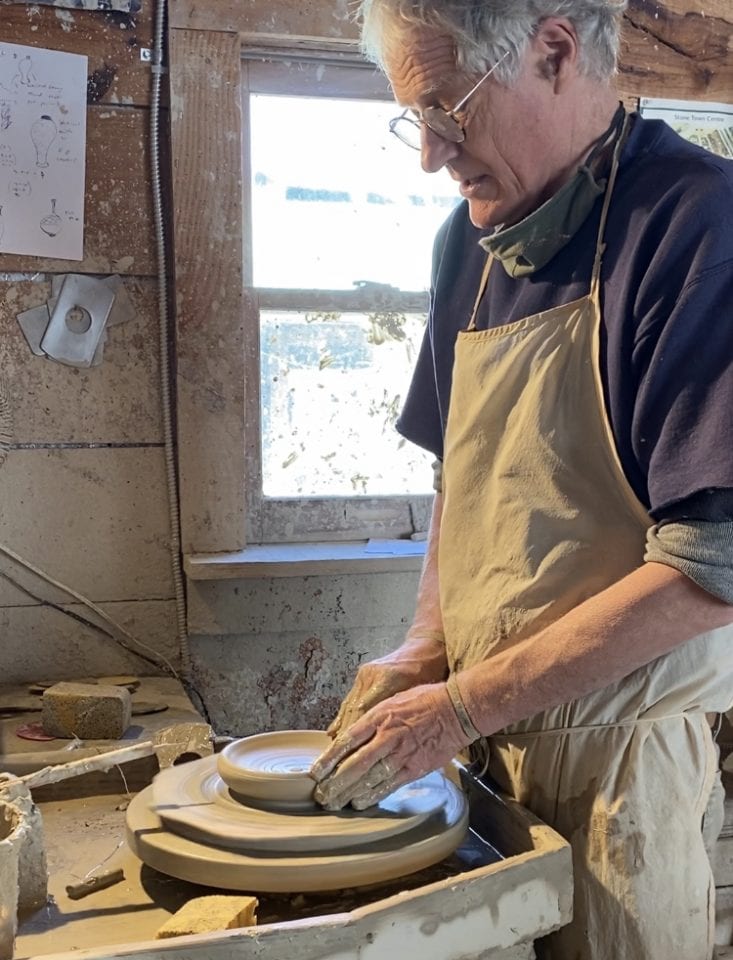 When you handle a piece of pottery from Mark, you can appreciate the time, effort, and attention to detail that goes in to each and every piece. Since 1983, he has been refining his craft. Both inside his workshop and in his big wood burning kiln, he has developed a unique ceramic voice. Mastering the art of firing his massive kilns has allowed Mark to create gorgeous glazes, lively decorations, and durable clay bodies that make his pottery a pleasure to use and behold.
Whether large pottery vases that can stand outside as artistic sentinels or small mugs and tableware that you have in your hand every day, you will love his pottery.
If you would like to see some of our pottery pieces or have questions about our process, we would love to show you more! Contact us today to learn more about our process or to make an appointment with us.