Handmade pottery beads make beautiful earrings.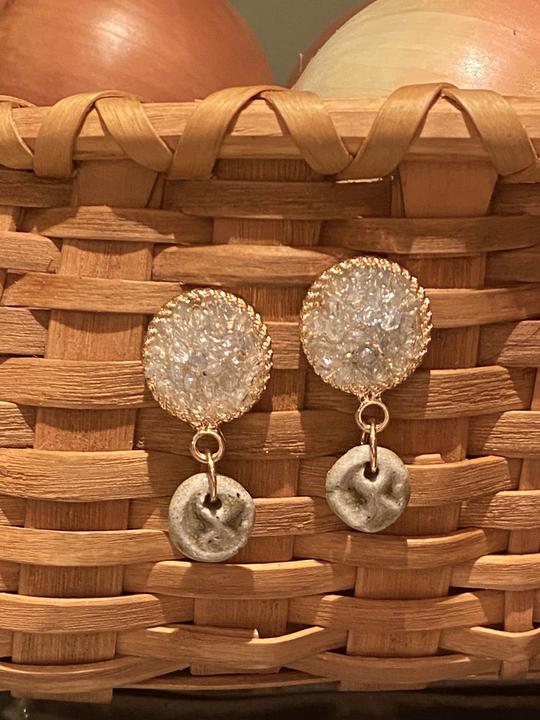 Over the years, here at the Mark Hewitt Pottery, our daughters have made pottery beads they could use to create jewelry, such as pottery earrings and necklaces.
Last fall our god-daughter, Charity Alston, a talented chef and artist, spent several happy hours making pottery beads in the workshop. She chose pottery tools Mark uses to create a variety of decorations, such as pressing a carved stamp, or roulette, into the surface of the wet clay. Most of them she left unglazed so they could get the sheen of a salt glaze when they were fired in the wood-burning kiln.
Once they were fired, she combined them with various other beads, coral, buttons, and more to create pretty dangle pottery earrings, as well as several stud earrings.
You can find them for sale, while they last, on our online store.
Charity's own business is called Taste and Grace, reflecting the combination of her talents as a chef and artist, and her deep spiritual faith.
While serving the Greensboro, North Carolina area, we hope Charity will make more beads, pottery earrings, and also necklaces for our next firing!
---
At Mark Hewitt Pottery, we create pottery earrings for customers throughout North Carolina, including Pittsboro, Chapel Hill, Durham, Raleigh, Greensboro, and Sanford.